Job shadowing
Short and long-term teaching mobilities

From 2 - 31 March 2015 coordinating school "Miniemeninstituut" organized its first international job shadowing mobility.
Teachers from 5 different European partner schools met in Leuven to learn from each other and pass on good practices, headmasters as well as coordinators and teachers.
Pupils also benefited from this international teaching mobility as they got guest lessons (some of them in English) taught by the visiting teachers: geography, history, informatics, English, German...
Below you will soon be able to read the reports of all participants to the Leuven teaching mobility.

Intermediate_report
Intermediate report job shadowing Leuven
Intermediate_Report_Joint+staff+training
Adobe Acrobat Document
292.9 KB
Report Alessandra (IT)
Intermediate_Report_Alessandra_IT.pdf
Adobe Acrobat Document
295.1 KB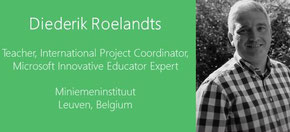 Teaching mobility in Chiaravalle / Ancona
From 7 to 21 November 2015 Belgian co-coordinator Diederik Roelandts, informatics teacher at Miniemeninstituut, started the first part of his long-term teaching mobility in Chiaravalle/Ancona. A full programme of (co)teaching, leading SharePoint workshops and job shadowing activities await him there. The extended English report will be available by clicking the ISSUU app soon. Do you want to know more about Diederik's "new way of teaching"? Then read this article.

Joint-staff training mobility in Potsdam
From 7-19 March 2016 our colleagues from Einsteingymnasium in Potsdam hosted teacher delegations from Ireland, Norway, Slovenia, Italy and Belgium for a short-term teaching mobility. We had workshops to share good teaching practices, learn about each other's pedagogical systems and the inclusion of ICT into our lessons thanks to Microsoft, our project partner.
Roberta Mosca
Job shadowing report
Intermediate_Report_Joint_Staff_Training
Adobe Acrobat Document
198.2 KB

Long-term teaching mobility in Potsdam
Strip to Identity is multi-layered: pupils work on comic books in the class room, do project work on traditions, legends, local stories and eventually identity. Another layer is the possibility to go abroad and experience the partner schools from the inside: e.g. a 2-week job mobility to Ireland, a 1-month mobility to Norway, a 2-month mobility to Italy and an 11-month mobility to Potsdam's Einsteingymnasium, Germany. Curious to know what Dirk Staf, language teacher and Strip to Identity project coordinator will be doing during his long-term teaching mobility in Potsdam? Regular blog reports are available here or you can find them directly through these links: August report  |  September report | October report. He also shares his Whatsapp German "Landeskunde" corner, which he uses to send his students in Belgium some authentic puns, jokes, slogans as a fun way to learn German.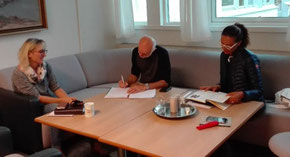 Joint-staff training mobility in Norway
Here you find the reports by the participants to the teaching mobility in Norway. Teachers from Ireland, Belgium, Germany, Italy (report, pictures) and Spain (report) took part. Also take a look at the local newspaper article (Helgelandsblad).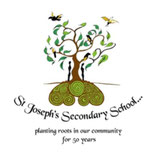 Joint-staff training mobility in Ireland
Also our Irish colleagues organised a teacher training mobility in their school in Rush (Dublin). Here you can read the reports. The JSTM was attended by teachers from Belgium (report, Dutch), Germany (report), Norway and Spain (report).