Preparatory visits
Leuven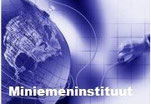 We had a number of project meetings on the agenda to define the necessary actions to take in the application for our strategic partnership between our schools and other partner organizations (e.g. city administrations, tourist boards,…)
On a practical level, we want to work on a multinational comic book project based on picaresque novels from Belgium, Turkey, Germany, Italy, Spain, Slovenia, Norway, Ireland and Switzerland!
On a deeper level, we decided on different approaches for the further scope of our cooperation with the possibility of improving or adjusting our school organization, e.g. job shadowing (school staff) and/or exchange of pupils for a lesson mobility of 3 up to 12 months, class visits of 5 days or more, exchange of pedagogical ideas, teaching methodologies and projects through the electronic eTwinning platform.
Ancona

We visited the school's two branches (Chiaravalle and Ancona) to get a broad and profound insight in the study fields offered and the possible added value of ISS Podesti for our KA2 project application.
With headmaster Cerqueti, we discussed our project activities: reading habits, tackling of learning difficulties, stimulation of reading and learning pleasure and linked to this: possible strategies against early school leaving and a better view of future study and job possibilities.
Italian schools have a strong tradition of integrated special needs teaching and mentorship and inclusive education. This educational principle differs a lot from the approach in Flemish schools. Consequently, we had a profound discussion comparing our back-up teaching approaches and tried to agree on the definition of "special needs". Which learning disability is considered a handicap and why do certain disabilities deserve the integrated or separate approach? 
As subject matters are concerned, we expect a lot from the graphical design department as well as engineering and electronics. We'll need their know-how about the design and printing of our project brochures and posters.  During our visit, we also saw the ongoing renovation and new use of an old drinks dispenser into a books dispenser. Isn't this the perfect way to disseminate our comic books?
We also demonstrated the use of the Pixton software and discussed the possibilities of individual long and short-term learning and teaching mobilities for both teachers and pupils as added value to our literacy project. Through job shadowing and other learning mobilities we will strengthen our cooperation and impact of our project results.