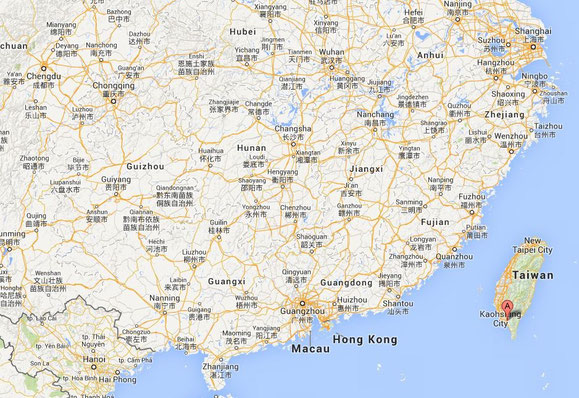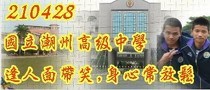 National Chaochou Senior High School is an enthusiastic external partner for our project. Colleague Liting Hong, who visited Miniemeninstituut in 2010, will present the project objectives to the board teachers and headmaster. An inspiring new partner is about to contribute Asian traditions to our partnership. Curious to find out more about the school? Visit the school website (in English). Also Wikipedia devoted a page on CCSH.

Regional identity: Chauchou is a historical town located in the plain between Mt. Dawu and the Taiwan Strait. In the early period, immigrants from mainland China named this place Chauchou for remembering their hometown. During the Japanese colonial period, from 1895 to 1945, Japanese set up schools and constructed railways in Chauchou, so this place became more
             prosperous.
Now it's a dwelling place for many races, such as Taiwanese, the Hakka, aboriginals and immigrants from China and other countries. So foods here are quite diverse,  and even some of them, like hot-and-cold ice and fried rice noodles, are very well- known in our country. And some traditional arts, like Taiwanese opera, hand puppet show and shadow play, are treasured very much here.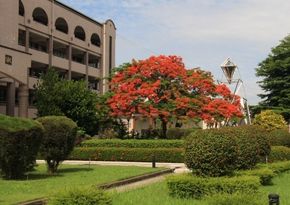 School identity: Our school was founded as Shu-De girls' school in 1942 during the Japanese colonial period, and then turned into Chauchou junior high school after Taiwan was recovered. In 1970, it became a senior high school.
We have 42 classes and there are about 1500 students and 98 teachers in our school. Students go to school at 7:10 in the morning and leave at 17:00. There are 8 periods of different subjects with a 10-minute break between classes every day. So students and teachers spend more than 40 hours a week at school.
As the highest educational institution in Chauchou, our school and teachers are not only dedicated to helping our students get higher scores in the college entrance exam, but also to helping them develop themselves in their own culture, so that they can meet this globalized world with their own identity. Here are some specialties about our school.
Hakka Culture Camp: A camp held in July every year, is designed to help nation-wide Hakka students and even other students to be aware of and treasure Hakka culture by experiencing the traditional Hakka activities, food and handicraft making.

Aboriginal Culture Camp: A camp held also in July every year, is designed to help nation-wide aboriginal students and even students of other races to be aware of and treasure aboriginal culture by talking with the aboriginal elders, experiencing the traditional activities, food and handicrafts making.
 Community Volteering: Pingtung is not a rich county. Some remote places lack educational and social resources. So during our winter and summer vacations, there are some groups of students led by teachers, going to one of these places to help teach the youth and take care of the elders.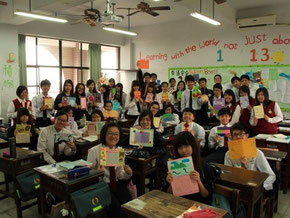 ( International Course: For broadening our students' horizons, after the 4- month research on Comenius program in Belgium,some teachers and I start an international course last year. Through iEARN, we have done the Holiday Card Exchange Project:
Learning about our own traditional holidays




Exchanging holiday cards with 6 schools in different countries

Learning about the history, culture, famous people and spots of the country of our partner schools
Local History Project: 
Learning about the history and heritages of Chaochou




Visiting these historical heritages




Learning about the famous traditional foods in Chaochou




Making an Chinese-English guiding map




Holding a Chauchou English guiding camp for more students in our school and foreign friends we invited to learn more about the the history, heritage, traditional arts and delicacy of Chaochou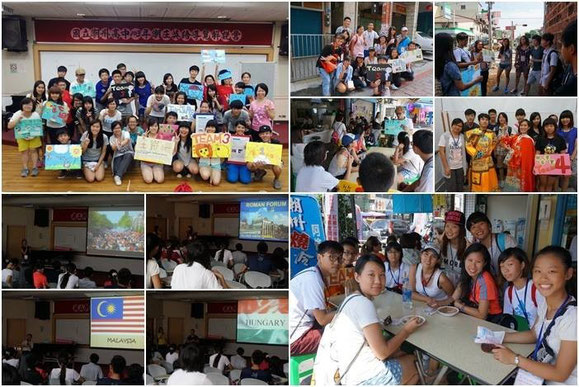 Family Story project:
Interview one of their family members, relatives or even neighbors to know about his/her life and how his/her life was affected by local, country or world events




Make a story book by drawing and turning it into an animated movie




Exchange family stories with a partner school in other country




Discuss the stories through Skype




For students to know more about what happened in the other place of the world and be aware of the similar parts of the stories happened in different countries.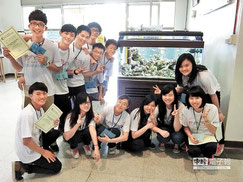 Coral Reef Ambassador Project: This project is initiated by the National Museum of Marine Biology and Aquarium, which is located in southern Pingtung, and involves 2 elementary schools, 3 junior high schools, 3 senior high schools in Pingtung and 1 high school in San Diego, USA. The goals of this project are to make students know more about the ecosystem of the ocean, the beauty of marine biology, to raise the awareness of protecting coral reefs, and to learn team spirit and leadership by cooperating with different aged people.