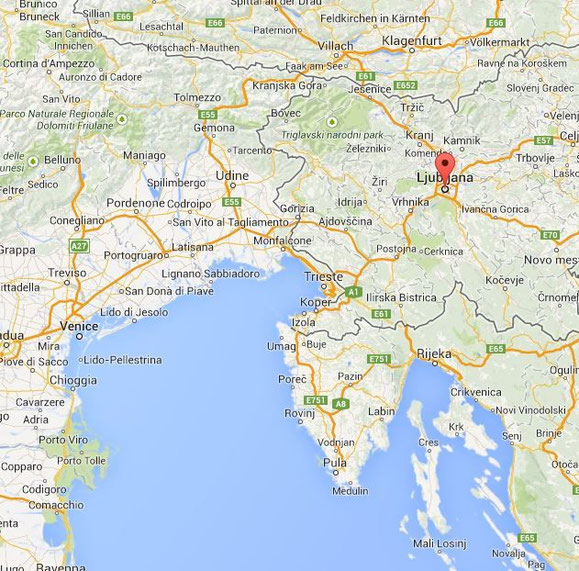 Gimnazija Antona Askerca - Ljubljana (Slovenia)
The building on Aškerčeva Street No. 1 comprises of three school units, one of which is also our Grammar School of Anton Aškerc. However, the building which also hosts The Secondary School of Mechanical Engineering and Chemistry and the Secondary School of Wood Science and Technology, celebrated its 100th anniversary in 2011 and therefore it deserves some presentation of its own first. Since its very beginnings the building has always been associated with technical studies. It was established in 1911 and was first and foremost recognised as the State Technical School within the Habsburg Empire. It later hosted the school of architecture and fine arts, then the school of art and design and after the Second World War several technical departments: for architecture, civil engineering, mechanical engineering, surveying, electro-technical studies, materials science, chemistry and wood technology. In the school year of 1959/1960 the schools of civil and mechanical engineering as well as the school of chemistry, materials science and wood technology remained as the only units, including their own workshops for practical classes of each school respectively.
In 1968 The School of Paper Technology became part of our building and stayed its unit until 1981, when it was moved to another location in Ljubljana. In the same year The School of Materials Science also stopped being part of a technical division in our building. The secondary schools of chemistry, mechanical engineering and wood science and technology remained its core and have been part of our institution until these days, each school with its own workshops for practical classes.
Due to the increasing interest of students in grammar schools (gimnazije in Slovenia) in the early 1990s yet another grammar school (ours) was established in 1993, joined with the smallest already existing unit in our building, The Secondary School of Chemistry, and thus became part of that division. In 1999 a school centre was formed and all four schools (for mechanical engineering, chemistry, wood science and technology and the grammar school) became independent units with their own principals. The School Centre was established in 2001, has been run by Mrs Nives Počkar ever since and is the home of three organisational units: the Secondary School of Mechanical Engineering and Chemistry (the biggest division), the Secondary School of Wood Science and Technology and the Grammar School of Anton Aškerc, which has had this name since 2008. Previously it was called The General and Technical Grammar School, since in addition to a wide array of social and natural sciences and foreign languages students could also choose mechanical engineering or materials science as their elective Matura subjects.
This year our grammar school celebrates its twentieth anniversary and is thus the youngest of all three units. It has also been home to matura course classes, which are attended by students that have already finished some technical or vocational schools earlier and are now getting ready for the Matura finals that will enable them to enrol in their university studies. Our school has offered this matura course option since 2001, when the first generation enrolled in it. The programme lasts for one year only and during that year students undergo intensive classes in five subjects (Slovene, English, maths and two elective subjects). At the end of the year they sit for the same Matura examinations that our four-year students do after they have finished their high school education.
In addition to our regular high-school programme, our school offers a number of extra-curricular activities, which students attend in their spare time if they so choose. Here belong a theatre group in foreign languages, the improvisational theatre, sports activities, journalism classes and such. These activities take place in the afternoons or in the evenings. Students are particularly interested in both theatre groups and love to learn and practise their improvisation skills as well as study and put on stage plays of different renowned playwrights under the mentorship and production of our French and English teacher Manuela Rigler.