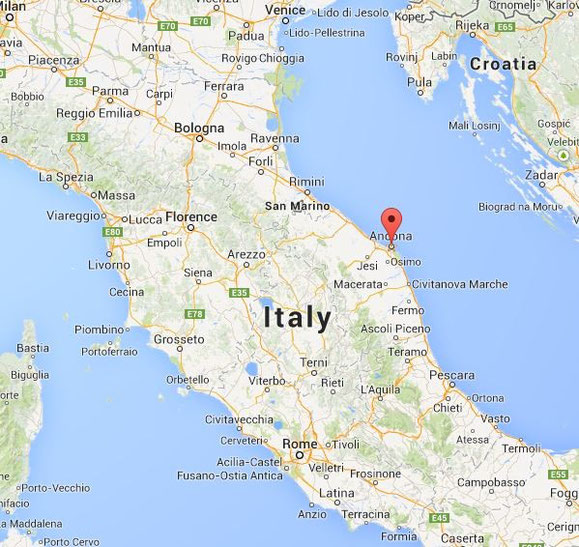 Istituto di Istruzione Superiore Podesti - Calzecchi Onesti - Ancona (Italy)
Our secondary school boasts a long history and has undergone several transformations through the years: nowadays it is a pole institution offering both national and local vocational and technical training at its two premises: the headquarters in the suburbs of Ancona and the branch school in Chiaravalle, a small town about 20 km far from Ancona.
The school is particularly directed at young people aged 14-19 while the local vocational training centre, supported by local, national and European funds, is open to adults too. The national courses include graphic design, business administration, social services, car repairing and maintenance, electrical systems repairing and maintenance. The local vocational school trains hairdressers and beauticians.
The school has about 600 students well distributed across the different courses (with a peak in Graphic Design and Social Services); the school staff includes 1 headmaster, about 120 teachers, 8 technical unit personnel, 8 administration employees, 1 administration manager and 16 operators.
The school welcomes students with special needs, supporting them with well trained teachers and individual schedules. As a matter of fact our school attracts many disabled students (about 10% of the student population), economically disadvantaged students and migrant students (more than 20% of the student population representing about 32 nationalities), who are offered a positive and stimulating school environment which cares for their needs and special requirements.
The local context is characterised by the presence of small and medium companies in the industrial and service sectors, which are undergoing a very serious economic crisis at present and require  evermore skilled workers with an internationally minded approach to face global competition.
School mission
The mission of the school is to prepare students to be good citizens and good workers so the main purpose is to create learning opportunities throughout the school career, thanks to formal and informal education. The main fields of intervention are: professional knowledge, skills and growth; active citizenship; social inclusion and mutual respect; multicultural aspects as an opportunity. All teachers and schedules are inspired by these issues and are committed to turning theoretical matters into daily practice. In order to be successful in their work teachers implement projects, attend training courses, exchange experiences in peer-to-peer meetings.
Beside vocational training our school is seriously committed to contrasting and preventing school drop-out and social inequalities, facilitating social inclusion and removing all barriers to education, so it is very interested in implementing European partnerships focused on improving literacy and creativeness by using ICT tools that our students learn throughout the years, particularly in the Graphic Design course.
Our school has taken part along the years in many international project activities, particularly aimed at experiencing work placement abroad (such as LDV programs) and at improving the knowledge of foreign languages (such as English4U projects).
The school staff has achieved throughout the years numerous and widespread competences in the field of social inclusion, cross-cultural inclusion and valorisation, professional training, teaching methodologies, techniques of contrasting school drop-out and social inequalities thanks to daily teamwork and cooperation, training, standardisation of best practices.
The school can boast about a network with local, national and international partners aiming at implementing actions and projects to improve the school offer. Both teachers and administrative workers have participated in their career to European projects and have acquired an open-minded attitude to work and project design.