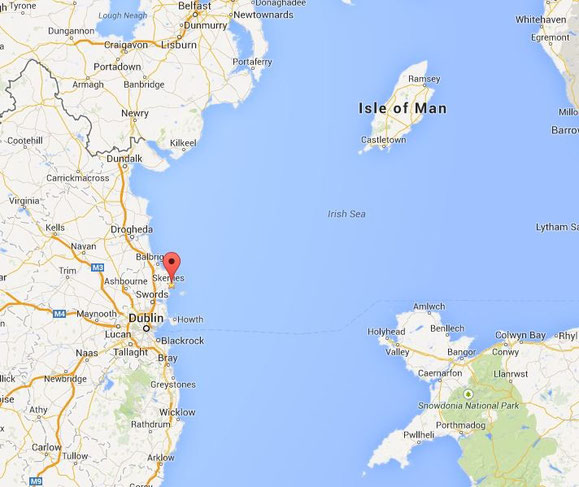 St. Joseph's Secondary School - Rush (Ireland)
St. Joseph's Secondary School is a co-educational voluntary Catholic secondary school under the trusteeship of the CEIST, grant-aided by Department of Education and Science.
St. Joseph's Secondary School, Rush, Co. Dublin was founded by the Sisters of Mercy in 1961. Rush is situated in Fingal, approximately 16km from Dublin Airport. The school is located near the South Shore Beach overlooking Lambay Island. In 1980, the school which had until then catered for girls only, became co-educational to cater for further local needs.
We aim to provide a secure and caring environment which promotes effort, achievement and the enjoyment of learning, where students develop self-esteem, responsibility and self-management skills in an atmosphere of respect and mutual support, inspired by our Catholic tradition.
There are 47 teachers employed by St. Joseph's Secondary School. This includes the principal, deputy-principal, learning support teacher, resource teacher and career guidance teacher.
Studying at St. Joseph's
Our secondary school consists of First to Third Year (with the Junior Certificate at the end of Third), the optional Transition Year, and Fifth and Sixth Year (with the Leaving Cert. at the end of Sixth).
Junior Certificate Subjects: business studies, home economics, science, mathematics, technical graphics, history, geography, art, Irish, English, French, German, Spanish, Japanese, CSPE, SPHE, ICT, religious education, music, materials technology (wood), physical education.   
Transition Year – Optional Year
The Transition Year offers a broad education for career opportunities and for life.  Work experience is an integral part of this course. Students also set up and run an enterprising Mini-Company and learn job related skills. Students participate in a German, Spanish and French exchange programme and a trans-national creative engagement project. There is a strong emphasis on consolidating skills in core subjects.
Leaving Certificate Core Subjects: Irish, English, religious education, physical education, mathematics, ICT, SPHE, careers.
Leaving Certificate Optional Subjects: accounting, biology, business, chemistry, art, physics, music, French, German, construction studies, history, geography, technical drawing, economics, Japanese, home economics (S&S), agricultural science          
Extra-Curricular Activities:
Students are encouraged to participate in the extra-curricular activities of the school. These include cultural visits, career exhibitions, open days, inter school quizzes and debates, field trips, school magazine, art exhibitions, the school show, trips abroad for language students, sports, Dóchas Festival, Gaisce Awards, computer club, dance club, charity fundraising, amnesty international and school choir.
Sport
Sport plays an essential part in the school curriculum and the students are strongly encouraged to participate. Sports catered for include: Gaelic football, soccer, basketball, cricket, badminton and hurling.
St.Joseph's Link with Trinity College
St Joseph's in conjunction with Trinity Access Programmes and CFES are delighted to be the first school outside the USA to work with College For Every Student. The essence of College For Every Student is the engagement of every CFES Scholar in three high-impact practices that research has shown effective in not only getting students on track toward college, but also helping them persist once there –Mentoring, Leadership through Service, and Pathways to College.