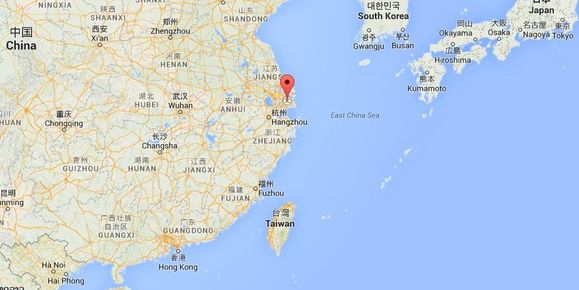 Shanghai Cao Yang No.2 High School
School Prospectus
1. History
Founded in 1954 and located in downtown Shanghai, Cao Yang No. 2 High School is one of the first key high schools designated by the municipal government. 1989 witnessed the historic moment when former president Jiang Zemin inspected the school and made the inscription "Diligent, ambitious, realistic and innovative", which becomes the motto of the school now. In February 2005, it was designated as one of the first experimental model high schools in Shanghai.
2. Quick Facts about the School
Our school lies in Putuo District with an area of 101 hectares. At the school, there are more than 1300 students forming 34 classes in three separate grades and a faculty of 166 members. An adequate number of the faculties are experienced not only in their respective field but also in international exchange.
3. Mission Statement and Honors
Dedicated to liberal education with a focus on arts and humanism, our school is committed to providing high-quality education for the general public. Our school tops No.1 in National Entrance Examination results in Putuo District and its performance is among the best in Shanghai. Each year, more than 150 graduates of ours will be enrolled by top-notch universities from home and abroad such as Beijing University, Qinhua University, Fudan University and elite universities in Germany etc.
4. Curriculum and Extracurricular Activities
All students in the school have access to a broad range of educational experiences. Their academic prowess is very well developed through the teaching of the twelve compulsory subjects including Chinese, math, English, physics, chemistry, geography, biology, history, politics, art, PE and computer. In addition, we provide more than 20 extensive courses and over ten research programs, which contribute to their social, physical, and aesthetic development.
In 2009, our school began to host the DSD (German Language Diploma) program. Currently, about 130 students from five German Classes are studying German as their first foreign language. Graduates from the DSD class are most welcome by elite universities in Germany and other top-rank universities from home and abroad.
Our aim is at the education of a "whole person".Therefore, we believe it important to encourage students to spend their school time constructively. To this end, all students are expected to participate in the following compulsory social practice: Military Training, Nan Jing Survival Training, Agricultural Practice, Grown-up Ritual etc. Under the direction of their tutors, students are required not only to meet the expectations of the schools, but to develop their own interests and talents.