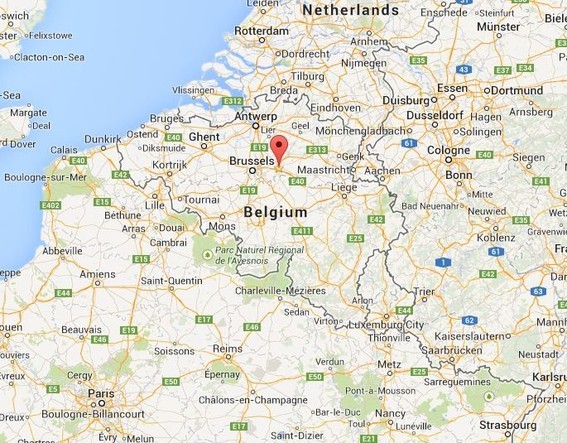 Miniemeninstituut – Leuven (Belgium)
In the heart of Belgium, only 20 minutes from Brussels, is the city of Leuven (in Dutch) – Louvain (in French and English) – Löwen (in German) – Lovanio (in Italian), a precious mixture of medieval history, art and architecture on the one hand and present-day student life, entertainment and know-how on the other.
Our school - founded by the catholic congregation of the "Daughters of Mary" in 1805 - has undergone a series of changes. Once it flourished as a nursery school, a centre of higher and adult education and even as a boarding school.
Today approximately 440 pupils travel to Leuven 5 days per week to study technical and vocational subjects in several study fields: tourism, commerce, accountancy, computer science, office management, retail, foreign languages and international project management. Our school population is very diverse: approx. 30% of the pupils have an international or mixed family background, which is an advantage as we promote multiculturalism, mutual understanding, intercultural learning and diversity but sometimes a disadvantage as it comes to learning and studying in the official school language being Dutch (one of the three official languages in Belgium, next to French and German) in the Flemish community.
Our school has taken part in many international project activities developed throughout the years. Between 2009 and 2010, together with partners from Italy and Turkey, we carried out an investigation about holiday activities and how youngsters spend their free time. The next multilateral project (2010-2012) was about ecotourism. Together with partners in France and Germany, we made a green travel guide, showing the possibilities in our countries to spend our holidays in sustainable, nature-friendly hotels and environments.
In 2012, we were one of the very few schools in Belgium to offer our secondary school pupils the chance to go to school in one of our partner schools for 3 months. The LLP individual pupil mobility programme allowed 5 pupils to study in France and Italy using an individual learning agreement and have a life-time experience. Consequently, we organized a one-month trainee exchange with the French and a pupil exchange with the Italian school as well.
This school year, we are finishing two bilateral school partnerships with two of our loyal partner schools. In the German-Belgian partnership, we have developed learning material in the field of water and the importance of clean water and by way of conclusion we are now building a water purification system to be used in the science classes. The Polish-Belgian cooperation has lead to the creation of a comic book collection of 8 adapted Oscar Wilde stories.
Together with our Spanish partner, we are looking forward to a Key Action 1 project to organize apprenticeships for our vocational pupils and learning mobilities for our school staff and teachers.
Finally, as a coordinator, we are writing a KA2 project application focussing on literacy and reading skills. This network will include schools from Norway, Germany, Spain, Italy, Slovenia and Turkey.
Useful links:
www.miniemeninstituut.be (in Dutch)
www.miniemeninsituut.eu (in English)
www.ready-to-read-me.eu (English)
http://molan.elsner-elsner-hosting.de/blog/page/3/ (in English):
Internationalisation and secondary schools: interview part I
Internationalisation and secondary schools: interview part II
Internationalisation and secondary schools: interview part III