Learning mobility blog 2016
Ciarán (Rush)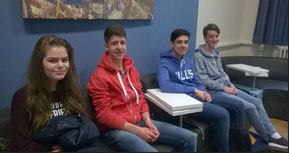 27/02/2016
After a very long wait and preparation towards the Belgium trip, we finally left early Saturday morning on the 20th. I was at the airport at 4 in the morning, where I met the others. We checked in and headed straight to Burger King, and nearly slept on the couches. We eventually boarded on the plane. We instantly fell asleep on the plane.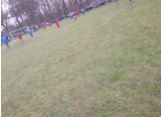 We arrived in Zaventem airport at 9.30 Belgian time, where we greeted by our host family. I was collected by the Peter the father and their eldest son Ruach. We went back to the house where I met the rest of the family – Els the mother and Courbin Rae the eldest child. I was then brought to the youngest child Adrian football game. After the game we went to eat at McDonald's, before Ruach football game. Unfortunately he lost 3-2, but Ruach scored the 2 goals. After we went home we had the traditional Belgian chips for dinner. They were something else and the portions were massive.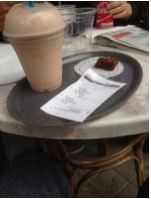 The following day I toured Leuven on the bike with Peter and Ruach, where I went to my taekwondo cub, the university and a chocolate bar. I took a Maltesers milkshake, it was so nice. For dinner we had home-made pizzas.
On Monday, it was my first school day. I really enjoyed it, firstly Dirk brought us around the school. We first went into double Project management, where we will have to help with the translation for the story Whitey for their comic strips. We then went to French and English class. After break we had PE and we played football in the rain. I then went to taekwondo, and it was very intense for just a normal class. We did stretching, poomsae and fighting. I have a lot to practice but I feel this club will benefit me in many ways.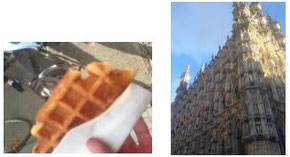 Wednesday we had a half day of school, where we had double PE which Patrick, Michal and I attended. We then walked around Leuven for a while with people from the school so we can get our bearings of the city. We took our first Belgian waffles. It was definitely worth the money for it! I then cycled to taekwondo this time for a fight class. The level was something else and I have a lot to work on to get to their level but I like the challenge.
Thursday we got off an hour early school, and it started to snow for the first time on our trip to Leuven. It didn't last long but it was different to weather at home, where we see little snow.
Friday we were invited into a PE class to go Ice-skating. We cycled to the ice rink. We skated by ourselves for a while as the class was passing an evaluation. After we played Ice-hockey, it was great fun. Friday evening we were invited to a 16's nightclub in Leuven by a few school mates.
Saturday I went with Adrian to the swimming pool. Then after that evening I watched the Ireland versus England game, which Ireland lost 21-10.
I felt my first week couldn't have gone any better. Many students came over to us to make us feel at home. Most teachers integrates us in their classes which is good too, as the Belgian students get to find how life and school life is different in Ireland compared to their life. I found that there is a big difference in social and school life, compared to ours.