Admin page (schools)
2014-1-BE02-KA201-000463_1 (project number)
Link to Mobility Tool +
All partners need to fill in and upload their data and reports in Mobility Tool +.
Please do so by 28 June 2017 (preferably) and update the information later by 31 August 2017 for the last project activities.

Job shadowing report form
Model form to be used by staff members who took part in joint-staff training events (job shadowing mobilities).
Intermediate_Report_Joint_Staff_Training
Microsoft Word Document
376.7 KB
Certificate of attendance model
certificate_comenius_meeting_empty.doc
Microsoft Word Document
73.0 KB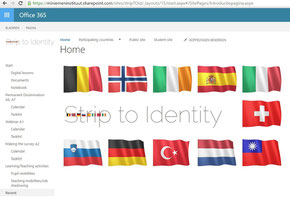 New Strip2ID Sharepoint Website!!
After the technical problems we had using the old Sharepoint site our administrator built a new site to share our project files, check the calendar, watch tutorials etc.
Following this link and use your old login and passwords!